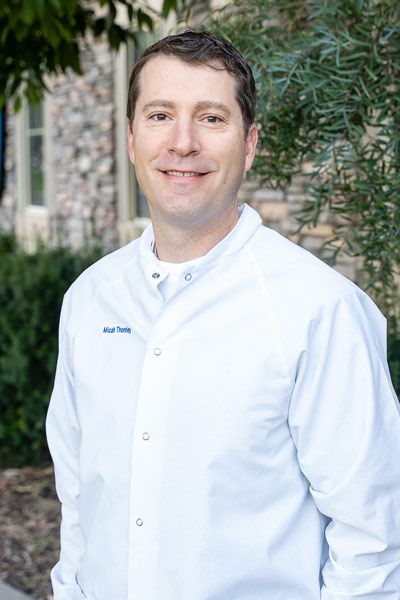 Dr. Micah Thornley
Dr. Thornley was raised in North Salt Lake City, UT. He served a mission in the Kentucky Louisville mission. In 2005 he received a Bachelor in Chemistry from Weber State University in Ogden, UT. Dr. Thornley went to dental school at the University of Michigan and received his DDS in 2009. He then went to work in Pennsylvania at a community health clinic treating a diverse population until joining Spring Creek Dental in February 2013. Dr. Thornley is married to a wonderful wife and has a fun and energetic little boy. He likes to spend time outdoors, read, and watch Seinfeld.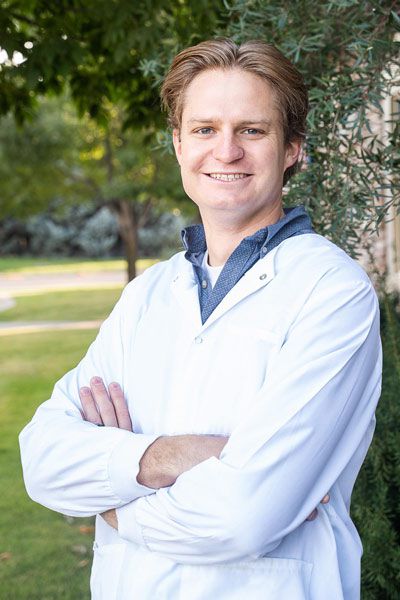 Dr. Kyle Spackman
Dr. Kyle Spackman was born in Hyde Park, Utah, but after a few years moved and was raised in Syracuse, Utah. After serving a mission in Louisiana he came back to the valley to earn his degree at Utah State University, where he married his high school sweetheart. He completed his dental training at Ohio State University where he was brainwashed to be a Buckeye. He is thrilled to be back in Utah with his wife and 3 children.
Dr. Spackman loves working with the whole family; yes even your 3 year old. He enjoys all aspects of dentistry: general restorations, crowns and bridges, endodontics, invisalign, and oral surgery.
Outside of the dental office you will find Dr. Spackman spending time with his family, playing sports, or working on his hobby of designing board games.