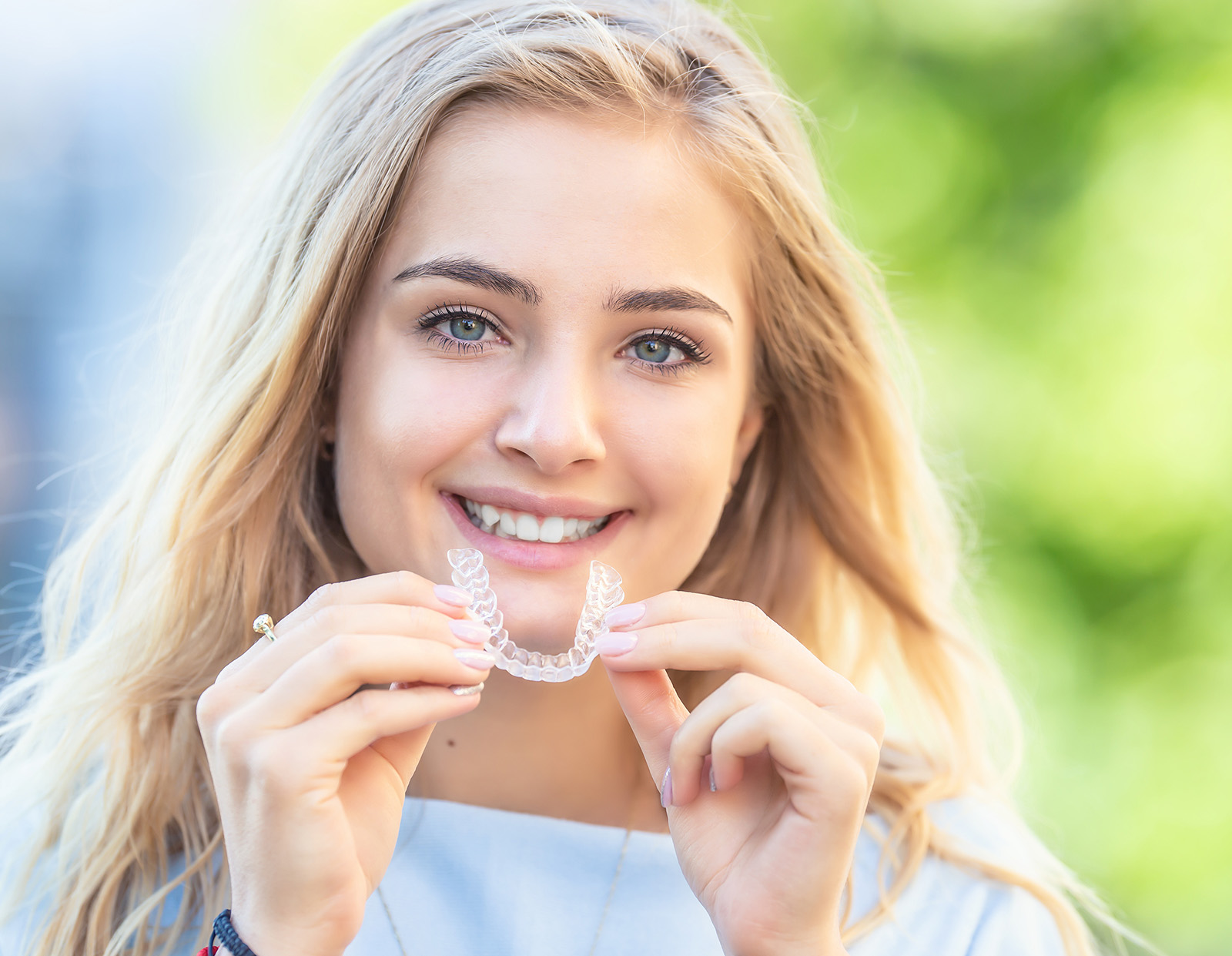 Orthodontics is one of the most popular branches of dentistry. It deals with the diagnosis and treatment of malocclusion or misalignment of teeth using various orthodontic appliances. Although dental braces were the most prominent one for many years, the development in dental technology has come up with a highly advanced orthodontic aligner called Invisalign, which is the go-to option to treat malocclusion in recent times.
What Is Invisalign?
Invisalign, unlike metal braces, is made from clear dental-grade plastic material. This keeps the aligners under disguise while they carry on with their function of straightening the teeth by applying pressure on them in a gentle manner. Invisalign is a customized aligner that would be fabricated according to the contour of the teeth using oral scans and x-rays as a reference.

What Are The Advantages Of Choosing Invisalign Over Braces?
Since Invisalign is made from transparent, dental-grade plastic, it would stay under disguise and keep anyone from noticing it. This way, you can keep away from the embarrassment of people mocking your smile while undergoing orthodontic treatment.
Invisalign is a custom-fabricated aligner that fits perfectly over the teeth to give you a comfortable fit.
Invisalign is supported by state-of-the-art technology that accurately determines the pressure to be applied on the teeth in a gentle and controlled manner. This significantly reduces pain and discomfort during the procedure and makes sure the teeth are moved just as much as required.
The aligners are not fixed to the teeth and can be removed when required, such as while having food, brushing your teeth, playing outdoor sports, etc.
You wouldn't have to make any changes to your diet during the treatment, such as in the case of dental braces. You can eat anything you want to after taking off the aligners. However, it is crucial to make sure no food residues are stuck on the teeth before putting them back on.
How Should Invisalign Be Used?
Your dentist will give you a detailed understanding of how Invisalign should be used to make sure the treatment progresses as expected. Here is a brief understanding of the best practices:

The aligners have to be worn for at least 22 hours every day, barring the time you take them off while eating food or brushing the teeth
The aligners have to be replaced with a new set once every two weeks, which the dentist will provide
Eating food or drinking beverages with the aligners on is not a good practice, as it could damage them and negatively affect the pressure applied on the teeth
They have to be kept in a clean, cool, and dry place when they are taken off - away from children and pets.
Please do schedule a consultation with our highly trained team of dental experts, and we'll guide you further. Please call us at (435) 713-0096 or reach us through online consultation.