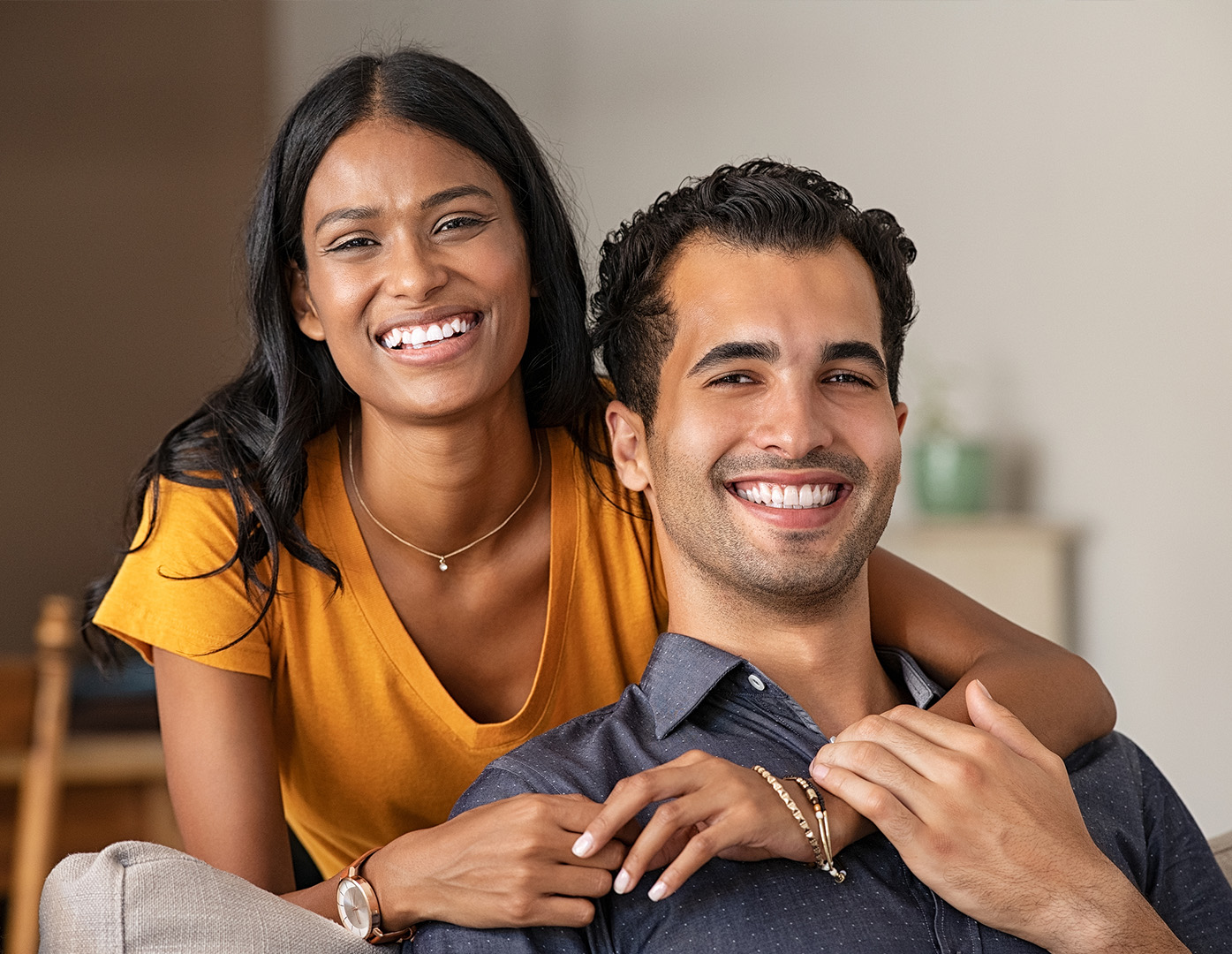 We pride ourselves on the excellent family dental services we offer to our patients. As family dentists, we provide dental services to treat almost all types of common oral concerns to all members of a family, irrespective of their age. Every single member of your family - from infants to the aged, can visit our dental practice for routine consultations and have their oral conditions treated.
What Family Services Do We Offer?
Routine Dental Consultations: A regular consultation would include a thorough diagnosis of the oral cavity, during which we will look into various factors. Some of them are tartar deposits on the teeth and tooth roots, damaged teeth, cavities and erosion of the enamel, gum disease, cysts and lesions on the soft tissues, etc. Based on the observations, we will recommend suitable treatment.
Fillings: Dental fillings are used to cover cavities and replace the decayed tissues of the teeth. We provide fillings made from tooth-colored material, such as dental-grade ceramic or composite resin. They provide excellent sealing properties to avoid reinfection, high durability, and can be customized in terms of color, texture, and shape to make them stay under disguise on the teeth.
Pediatric Services:Treating the oral concerns of children and teenagers requires a more refined, cheerful, and friendly approach. We emphasize this and make sure children feel safe and reassured in our dental practice. Some of the pediatric treatments we offer are dental sealants, fluoride treatment, fillings, preventive dentistry, cavity prevention, etc.
Cosmetic Treatment:Cosmetic services aim to enhance the aesthetics of the smile by making subtle changes to the teeth or bonding restorations to them. Some popular services are teeth whitening, ceramic and composite veneers, crowns, composite bonding, etc.
Teeth replacement:Missing teeth can rob you of your confidence and make it quite embarrassing when someone points at them. The simplest means to replace missing teeth is using dental bridges. They are made from ceramic and bonded to the teeth using adhesives and crowns on either side. A large number of teeth can be replaced at once using removable prosthetic dentures.
Root Canal Therapy:The root canal cavity houses the delicate dental pulp comprising the blood vessels and nerves. When the oral bacteria enter the root canal through cavities or tooth roots, it can result in severe infection, putting the tooth at risk of being extracted. We perform root canal therapy to remove the infected dental pulp and disinfect the cavity. A crown will be used to restore its strength and keep it from cracking.
Why Choose Family Dentistry?
Irrespective of the ages, the dentist would treat all members of a family.
It acts as a one-stop destination to all your oral concerns.
Scheduling appointments for all family members would be easy and convenient.
The dentist maintains a well-updated record of your oral health concerns and treatments conducted.
It is especially beneficial to children and babies as they tend to feel more comfortable around a familiar face.
The dentist may provide you a small discount in the pricing based on mutual understanding.
We request you to schedule a consultation with our dentist to get all your oral concerns addressed at the earliest. Please call us at (435) 713-0096 or schedule an online consultation, and we'll be happy to help.