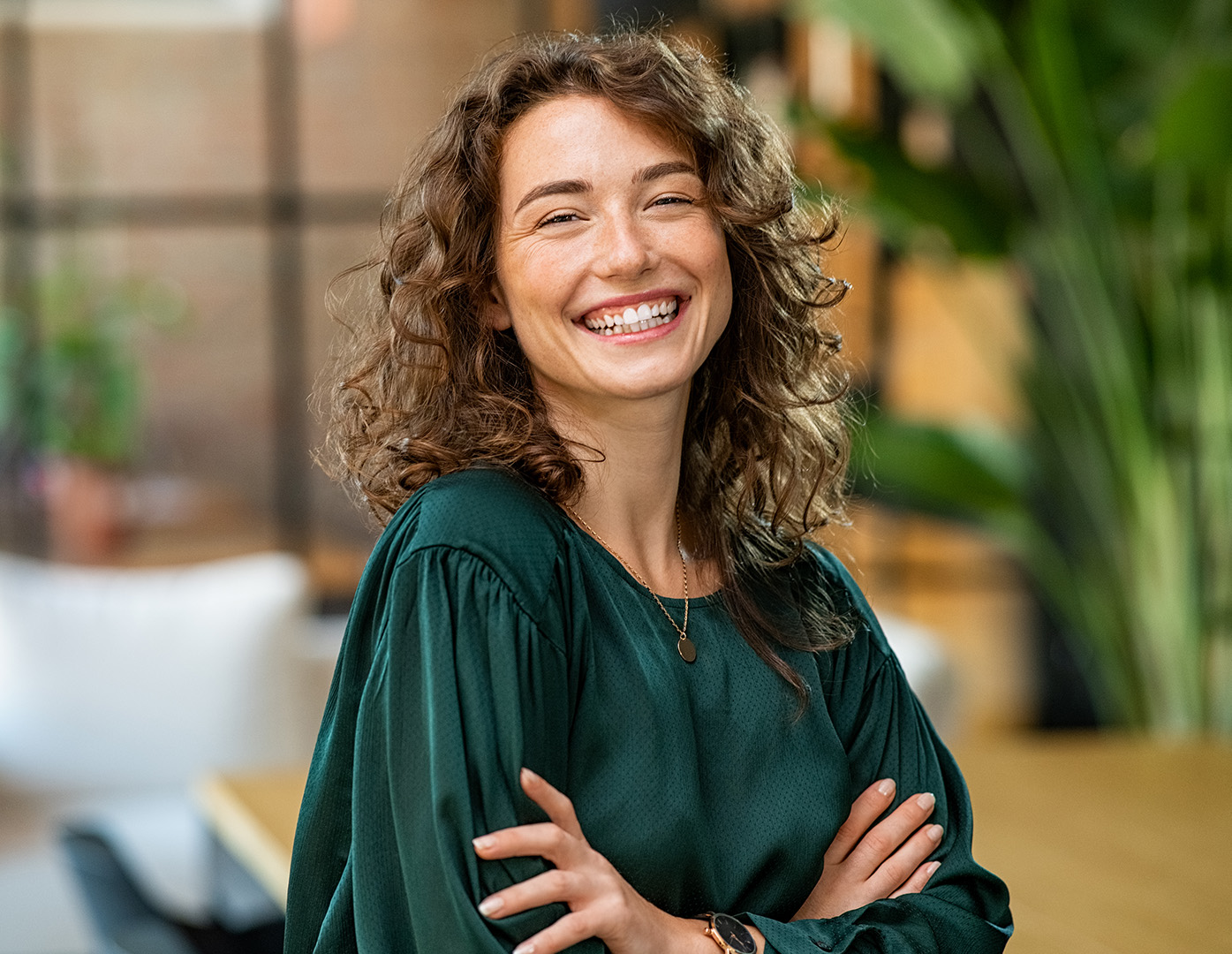 A cosmetic dentist primarily provides dental treatment intended to enhance the appearance of one's smile. At Spring Creek Dental, we provide dental services that improve the aesthetics of your smile and strengthen your teeth and improve oral functionality. More importantly, our cosmetic procedures are customized to match your requirement perfectly, giving you the smile you have always dreamed of.
Popular Cosmetic Services
Dental Crowns: Crowns or dental caps made from dental-grade ceramic are widely used to cover the teeth entirely and treat them for cracks, chipping, extreme wear, among other concerns. Crowns are custom-fabricated according to your natural teeth's shape, size, and appearance to give you a perfect smile.
Bridges: Dental bridges, as the name suggests, bridge the gap left by missing teeth. They are made from dental-grade ceramic and are held in place with the help of dental adhesives and crowns on either side. They are known for the simple treatment procedure that doesn't involve surgery, making it quick, convenient, and effective.
Dentures: Dentures not only give you a complete and more pleasing smile but also fully restore oral functionality. They are made from highly durable materials like acrylic and ceramic, giving them a long lifespan. Dentures can be fabricated as required to replace a few selected sets of teeth or all the teeth in your mouth. Their removable nature makes them extremely convenient to use.
Veneers: Veneers are perhaps the simplest tooth restorations that can significantly improve the aesthetics of your teeth and smile. They are extremely thin restorations made from dental-grade ceramic and are bonded to the frontal surface of the teeth using adhesives. They are used to treat teeth that are chipped, cracked, extremely discolored, spaced too far apart, etc.
Teeth whitening:Removing the stains from your teeth can yield an impressively beautiful smile which you would love to flaunt. Teeth whitening is the process of using a whitening gel to remove the discoloration from the teeth by gently bleaching them. It doesn't alter the structure or morphology of the teeth but simply gets rid of the stains. The procedure can be conducted at our dental practice or at home as well.
Fillings:Composite fillings are the most popular choice to restore teeth affected by cavities. They are tooth-colored, highly durable, customizable, and offer excellent functionality. They last for many years together as good as new, being absolutely indistinguishable from the adjoining teeth or the enamel.
We request you to schedule a consultation with our dentist to get all your oral concerns addressed at the earliest. Please call us at (435) 713-0096 or schedule an online consultation, and we'll be happy to help.